About Aaron
Certifications and Specialties:

BS in Counseling Psychology | Southwestern Assemblies of God University

Certified Trainer, Coach, Speaker | The John Maxwell Team

Certifed DISC Behavioral Consultant

| Personality Insights
Aaron's national television program, Build A Legacy, is viewed in over 82 million US homes as it empowers the viewers with principles from God's Word that encourages growth, elevates one's faith, and positions for success.
Aaron's goal-oriented outlook on life and his passion for helping others reach their goals and fulfill their purpose is the driving force of why Aaron lives to add value to forward thinkers. In his over 13 years of pastoring and developing business and ministry leaders, Aaron has seen that those who lack purpose and vision struggle their entire careers to create the success that really brings them great meaning and the fulfillment that they desire. He understands that being purpose and vision driven can be the greatest compass for an individual or a business to achieve their highest profitability.
Aaron has learned by being trained and certified by the number one leadership expert in the world, is that everyone communicates, but those who have the greatest success in their business truly connect with their employees, prospects and customers. By receiving from Aaron's expertise, you'll walk away with knowing exactly how to grow the quality of your business, and you will walk away with a great clarity on your purpose, vision and goals. As Aaron provides you and your business the necessary tools that you need to perform at a much higher level, you will be empowered with a crystal clear picture of what you want and why you want it. You and your organization will be much more productive and will have less to worry and stress about.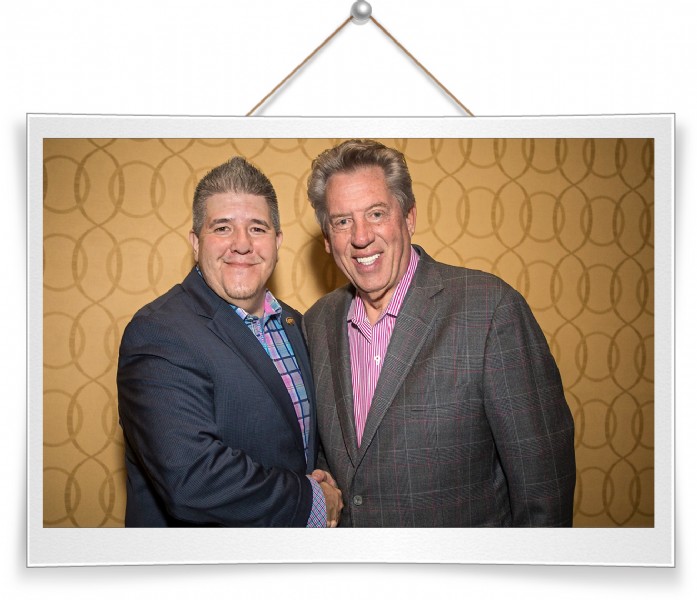 Aaron with John Maxwell at the International Maxwell Certification in Orlando, FL